Famous ISFJs
List of some Famous ISFJ Personalities who left their mark in this Universe
Mother Teresa - ISFJ Personality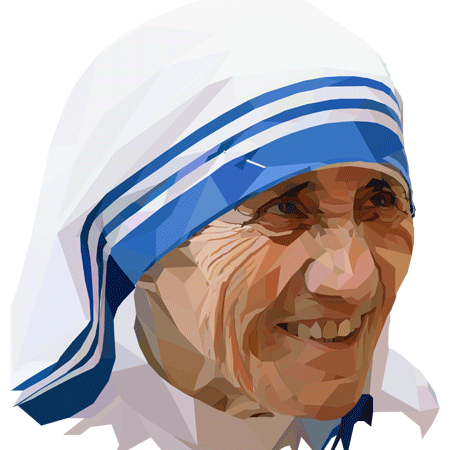 Mother Teresa, being a Roman Catholic nun, and a missionary is easily identifiable as an ISFJ. Early in life she decided to commit herself to the noble cause of service people and picked India as her country. She was disturbed by the famine, poverty, and violence that were taking place in India before independence. A typical ISFJ, she ensured that others always were taken care of. Through her orphanages and establishments, she cared for everyone, regardless of their faith, whether they were refugees, blind, disabled, alcoholics, poor, homeless, victims of floods, famine, and epidemics. Despite her old age, she undertook missions to address important issues such as the earthquake victims in Armenia, the Israeli-Palestinian war zone and hungry people in Ethiopia. When she received the Nobel Prize, she refused to have the ceremonial banquet and insisted that the money be spent on feeding the poor in India. A classic ISFJ personality example, Mother Teresa exemplifies all the ISFJ qualities.
Halle Berry – Famous ISFJ Personality
Academy Award winner Halle Berry is the only woman of African American descent to have achieved this feat. She is best known for playing the role of Bond girl in several James Bond movies. She is also known for her activism streak. As an ISFJ, she undertook a campaign for cleaner air and a cleaner marine ecosystem. This shows her nature that cares for the improvement of things around her. She also participated in a Gucci campaign called Chime for Change that worked to get funds and raise awareness about women's issues like education, health, etc. ISFJ actors bring sensitivity to their roles. In Monster's Ball, she played the role of a troubled wife of an executed murderer. In Perfect Stranger, Berry is a reporter trying to find the killer of her childhood friend. She played a free-spirited woman in a TV series Their Eyes Were Watching God. Her choice of movies ranging from sensitive to action, show her ISFJ qualities.
Anne Hathaway – Famous Defender Personality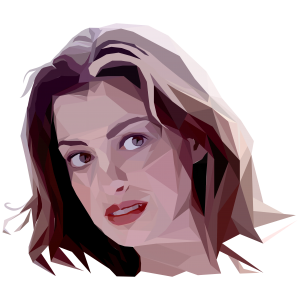 One of the world's highest-paid actresses, Anne Hathaway has won several awards including the Academy Awards, the Golden Globe Awards, and the Primetime Emmy Awards. Some of her popular movies are The Princess Diaries, Brokeback Mountain, Bride Wars, The Dark Knight Rises, The Devil Wears Prada, etc. Portraying a true ISFJ trait, Hathaway supports several causes and charities. As a UN Women goodwill ambassador, she advocates for gender equality. Showing her commitment to causes as a true ISFJ, Hathway sold her wedding pictures and gave the money to a group that advocated for same-sex marriage. Her work in the African continent includes campaigning against child marriage and helping children get a vaccination against Hepatitis A. She is involved in more campaigns for girls including empowering those from both developing and developed nations. Others have described her as a friendly person with a well-grounded and humble nature which are traits of a true ISFJ.
Kim Kardashian – Famous Defender Personality
An unusual name to be found in this list, Kim Kardashian is notable for her show Keeping up with the Kardashian that features her and her family. Its success put her in the media limelight. Although known to be a bold personality, Kardashian tends to not be over popular in the media. She hasn't undertaken several Hollywood shows or movies. This apart, she has also promoted several causes such as recognition for the Armenian genocide, because of her part Armenian descent. This is an ISFJ trait since they feel bonded to tradition. She has also worked in the area of prison reform. Kim is a very family-oriented person with a focus on her sisters and children, just as an ISFJ would do. She has a broad family tree including real sisters, stepsisters and half-sisters and children with her rapper husband. She is known to be protective of her children.
Queen Elizabeth II – Famous ISFJ Personality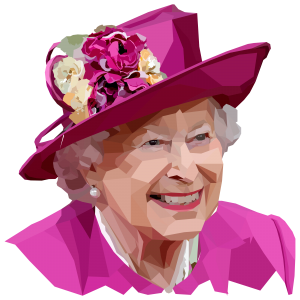 The longest-reigning monarch of England, Queen Elizabeth II is one of the most popular monarchs in recent history. Taking charge in 1952, she continued the UK's support of the expansion of the Commonwealth nations after Britain's colonization was withdrawn across the world. She even accelerated decolonization in Africa, a move contrary to what previous monarchs would have adopted. As an ISFJ she shies away from giving interviews, preferring to keep her private life away from public scrutiny. She is a patron of 600 organizations globally. She has given more to charity than any other monarch, thus depicting her true ISFJ nature. Most of the funds go towards community and civic issues NGOs with education and training coming second. The Queen committed her life to serve others and worked towards eradicating poverty. The Queen supports other causes like the preservation of wildlife and providing opportunities to young people, all of which show her to be a real ISFJ.
Tiger Woods – is also an ISFJ
Tiger Woods is arguably the most popular golf player. A world number one, he took up professional golf at the age of 20 and has broken many records. He has endorsed several brands in the early years of his career. What makes Woods an ISFJ is his philanthropic work. He established the TGR Foundation to promote golf among inner-city children. When Woods was charged with infidelity accounts, instead of denying them, he took the blame as a true ISFJ. Over the years, as his reputation continued to suffer on account of his personal life, Woods kept apologizing for his actions. He even took time off from golf to reflect on his actions and gain public trust. Raised a Buddhist, Woods said that his deviations were because he did not stay true to it. This is a key ISFJ quality where he feels attached to tradition and set patterns and believes problems happen when he doesn't follow the rules.
Anthony Hopkins – Famous Defender Personality
Anthony Hopkins is a popular American actor known best for his roles in The Silence of the Lambs, a psychological thriller where he plays Hannibal Lecter, one of the greatest Hollywood villains of all time. His other movies include The Remains of the Day, Howards End, The Mask of Zorro, Thor, and Legends of the Fall. Like all ISFJs, Hopkins has a philanthropic streak as well. He is involved in preserving the Snowdonia National Park, a volunteer teacher, a contributor to the refurbishment of his alma mater, a member of Greenpeace, patron of Rehabilitation for Addicted Prisoners Trust. As an ISFJ, Hopkins is known to undertake projects where the character has to play sensitive roles. In-person, he is known to be playful and chirpy. He is also meticulous when it comes to working and can aptly memorize thousands of lines and then remove them from memory after their purpose was served.